Need A New Septic Tank? We Can Install It Today!
Septic Tank Installation Services
A septic tank is an underground device for treating the wastewater that flows out of a home or other building. In fact, any property that lacks a connection to public water systems requires a septic tank installation. Even if you have access to a public water system, you might still want a septic tank. After all, these tanks offer various advantages. They're friendly to the environment, and they can help homeowners lower plumbing costs and water bills. Also, septic tanks leak less often than public sewage systems. Fewer leaks mean more protection for your property. Good septic tanks can last for a few decades — in most cases, between 20 and 40 years. However, as with any other machine, a septic tank will eventually start to fail. Fortunately, if you hire the right plumbing team, you could soon enjoy all the benefits of a septic tank once again.
Need To Replace Your Septic Tank?
We Offer The Lowest Rates. Schedule Today!
Oftentimes, there are plenty of signs that a septic tank no longer works. They could include:
A wet drainfield (the soil around a septic tank)
Strong drainfield odors
Sinks, showers, and toilets that drain slowly
Dirty well water
Sewage that's backing up into toilets, sinks, and tubs
Pipes and drains that gurgle
If you notice any of these issues, it's important to call a plumber for an inspection. Broken septic tanks can release fumes with harmful bacteria. They can also cause molds and other fungi to grow.
Some homeowners opt for a septic tank leak sealing instead of a replacement. But sealing is almost always a short-term fix. In the end, you should save time, money, and frustration with a septic tank replacement.
In addition, your new septic tank should be easier to maintain. And it could boost the overall value of your property.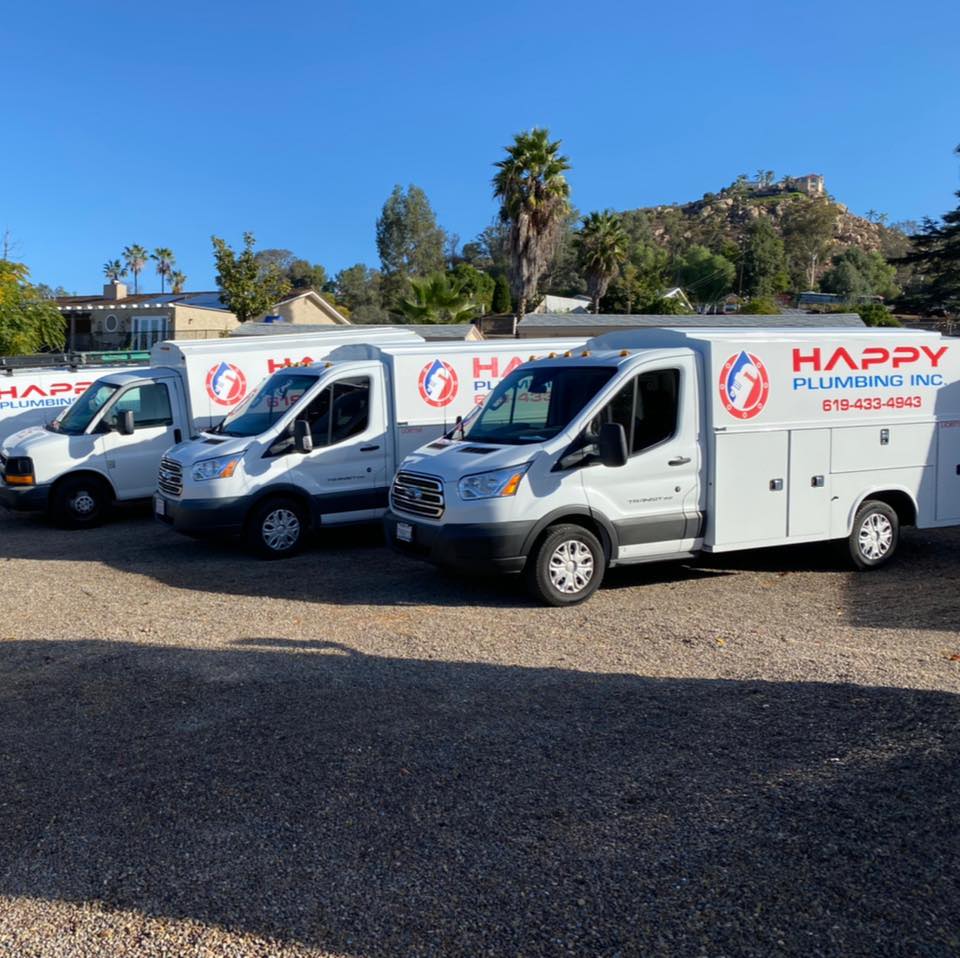 The Right Plumbers for the Job
Maybe you're seeking a septic tank installation for a new property. Or perhaps you want a septic tank replacement. Either way, the quality of the workmanship will have a big impact on the tank's performance over the years.
For sure, you need knowledgeable and experienced pros to handle this project. That way, the septic tank will function exactly as it was designed to.
On top of that, qualified technicians can find the perfect septic tank for your home. For starters, it must be the correct size. For example, one-bedroom houses often require septic tanks measuring about 750 gallons. A home with several bedrooms, meanwhile, might need a tank that's twice as large.
Your plumbers will also identify the right septic tank material for your property. These tanks can be made out of concrete, fiberglass, steel, and more.
At Happy Plumbing, our goal for every assignment is total customer satisfaction and the best possible results. And, with your outstanding new septic tank, you should feel flushed with success!
Why Choose Happy Plumbing?
No Overtime or Weekend Charges
Local, Licensed & Uniformed
Family Owned & Operated
24/7 Immediate Response
5-Star Google & Yelp Customer Reviews
Upfront Estimates Before Starting Work
A+ BBB Rating
100% Customer Satisfaction Guarantee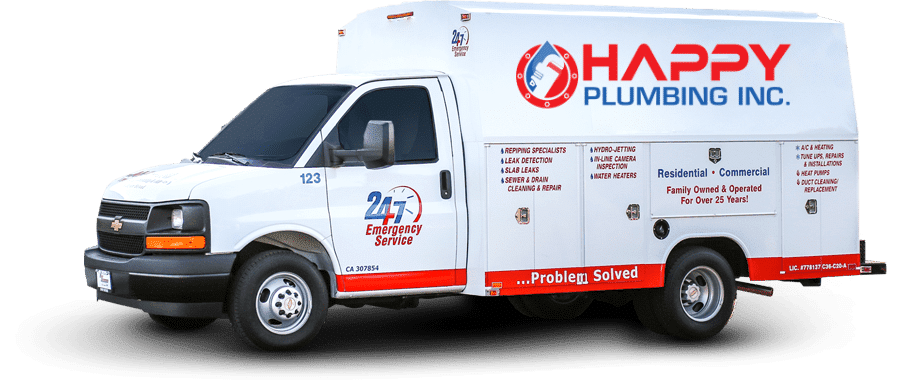 Septic Tanks Is Our Specialty!
We Offer The Lowest Rates. Schedule Today.