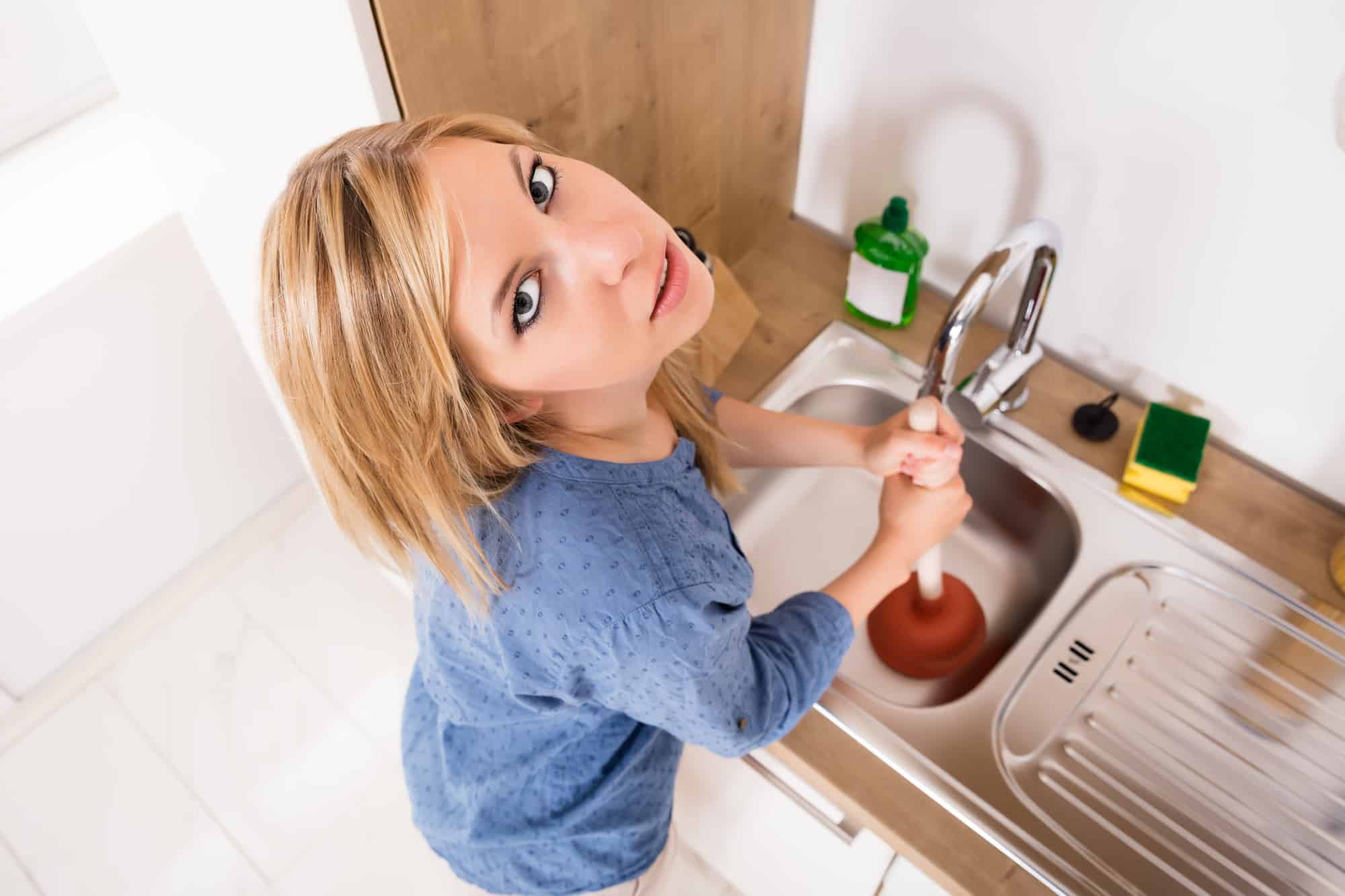 Clogged Drain? We Can Help! Contact Us
"*" indicates required fields
Got A Clogged Drain? We Can Be There In 60 Minutes
San Diego Drain Cleaning
When drain issues rear their unwanted heads, give Happy Plumbing a call. As a team of seasoned, diligent plumbers, we clean drains efficiently and promptly. Using our advanced equipment and proven methods, we tackle drain problems with ease. With that said, don't get bogged down in the details. With our helping hands, we'll breathe peace of mind into the drain cleaning process. When you employ our affordable drain cleaning solutions, you'll bid farewell to clogged, smelly, and slow drains.
Affordable Drain Cleaning Made Simple
Whether you have a stinky, slow, or clogged drain, our top-notch plumbers can ease your worry. Plumbing problems are inherently frustrating, which is why we go the extra mile to rid you of any stress. At Happy Plumbing, we're client-driven, so we stop at nothing to make sure that your wants and needs are met.
Don't let your drain issues persist any longer. With our solution-oriented services, your drains will look and operate as good as new. Best of all, if there's an emergency, we remain on call so that your problem is addressed right away. If precise, meticulous, and affordable drain cleaning services are what you're after, look no further than Happy Plumbing.
We Can Clear The Toughest Clogs!
Laundry, Kitchen, and Bathroom Drain Cleaning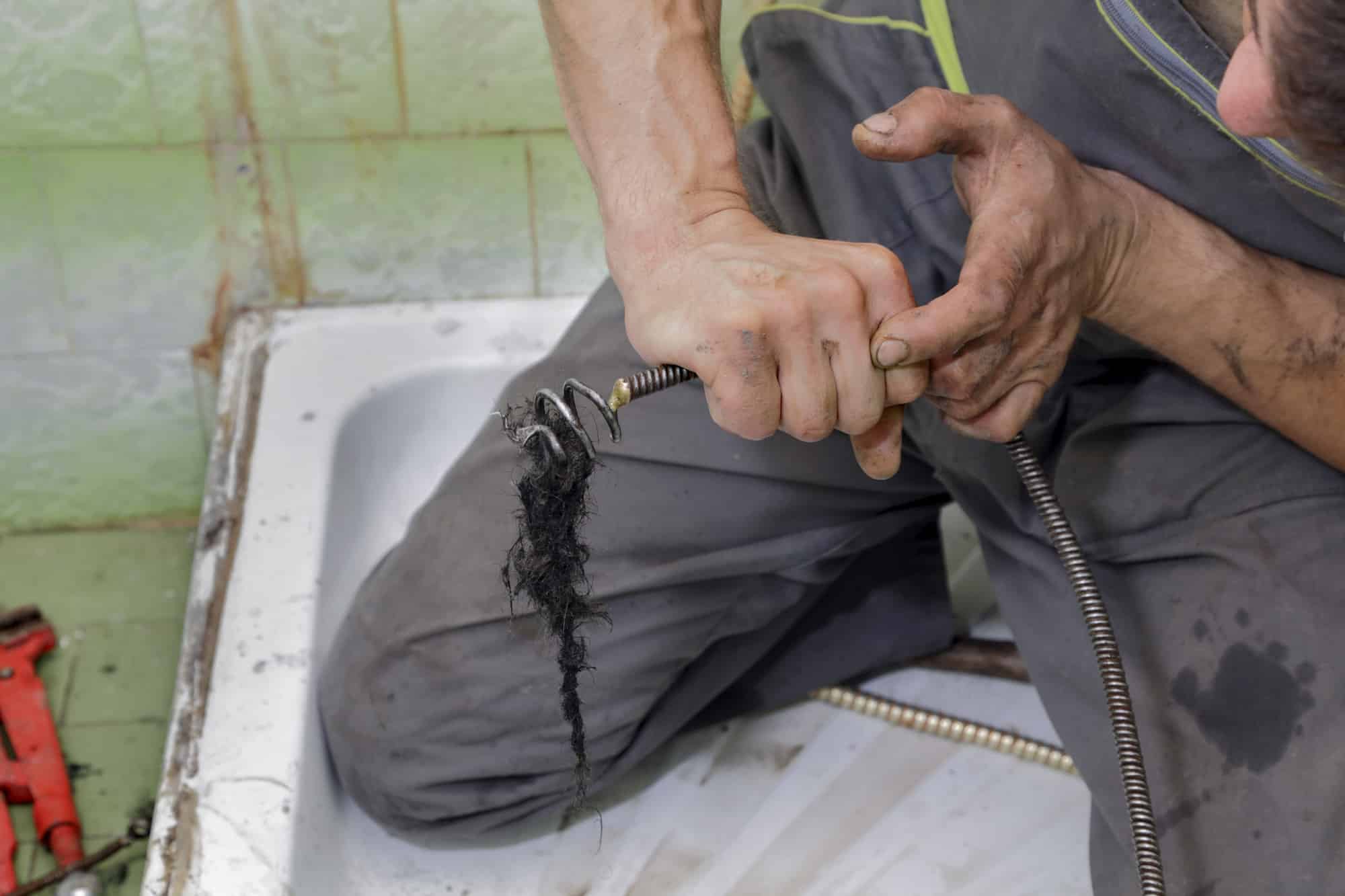 Common Drain Problems
If you neglect to clean your drains, you're liable to run into a slew of issues. Here are some common drain problems that arise due to improper maintenance.
Clogged drain
Slow drain
Sewer line break
Sewer line leak
Septic tank break
Septic tank leak
Smelly drain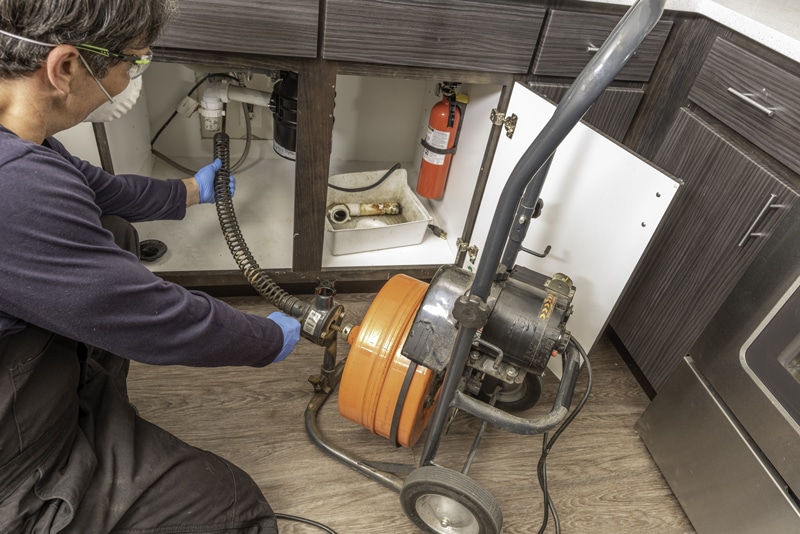 Why Drain Cleaning Can't Wait
Putting off cleaning your drains is ill-advised for many reasons. Not only can this lead to costly repairs, but it can also wreak serious havoc on your drains. In most cases, this results in needing to replace your drain line. With that in mind, don't wait until clogs become a nuisance to employ a plumber. Instead, seek professional assistance early on so that you can avoid a financial fiasco and unnecessary headache.
Our Cutting-Edge Methods And Technology
To ensure rapid, reliable solutions, we only use modern methods and equipment. By investing in our resources, we guarantee satisfaction at every turn. In essence, when you make Happy Plumbing your go-to plumber, you gain access to world-class services that are rooted in excellence. To see how we work our magic, give us a call today at (619) 317-0600 to schedule an appointment.
Why Choose Happy Plumbing?
No Overtime or Weekend Charges
Local, Licensed & Uniformed
Family Owned & Operated
Immediate Response
5-Star Google & Yelp Customer Reviews
Upfront Estimates Before Starting Work
A+ BBB Rating
100% Customer Satisfaction Guarantee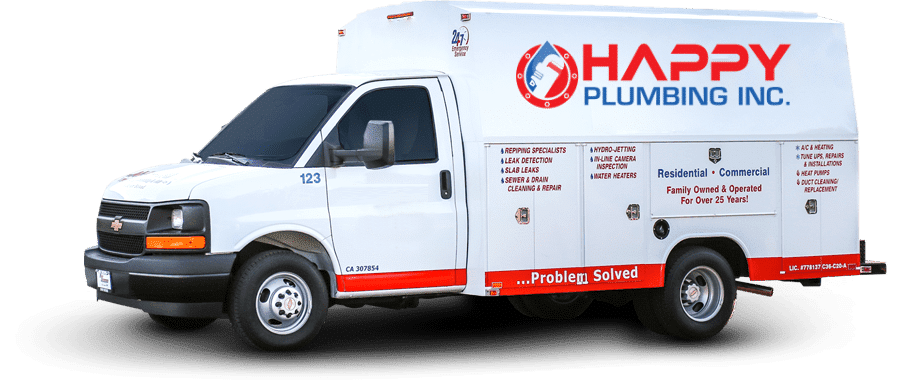 Backed by years of experience, we at Happy Plumbing are well worth our salt. In other words, we're experts in our field, which is why we're a sought-after San Diego drain plumber. No matter how severe your drain problems are, we're qualified to make things right. Take the hassle and stress out of these affairs when you make the savvy decision to partner with us. With our industry resources and time-tested techniques at your disposal, you can rest assured that we'll clean your drains thoroughly.
Both stressful and a hassle, plumbing issues can throw a massive wrench into your life. Sewer line damage, in particular, is especially frustrating. With that said, if your sewer line is damaged or broken, allow us at Happy Plumbing to bring you peace of mind. With our expert diagnostic skills and results-driven solutions, we repair and replace sewers with ease. Don't wait until the problem has gotten out of hand to seek help. Instead, give us a call right away when sewer line problems arise.