Garbage Disposal Repair and Replacement
Though one of the most essential home appliances, garbage disposals are often misused. While powerful, garbage disposals aren't designed to break down large amounts of food. Instead, they're intended for minimal food residue. As experienced plumbers, we've seen countless homeowners give their garbage disposal more than it can handle. As a result, they're left with a clogged or broken garbage disposal. Fortunately, with our top-notch garbage disposal repair services, we effortlessly mitigate jams, leaks, and humming noises.
Garbage Disposal Replacement
In some cases, your garbage disposal may require more than fine-tuning. If we can't remedy the issue, we'll go ahead and replace your appliance. Our streamlined replacement procedure promises peace of mind and satisfaction. Thanks to our years of industry experience, we know how to replace garbage disposals promptly and efficiently. What's more, our thorough approach promotes long-lasting results. To see if your garbage disposal needs to be replaced, schedule a consultation today.
Need A New Garbage Disposal?
Immediate Response Garbage Disposal Installation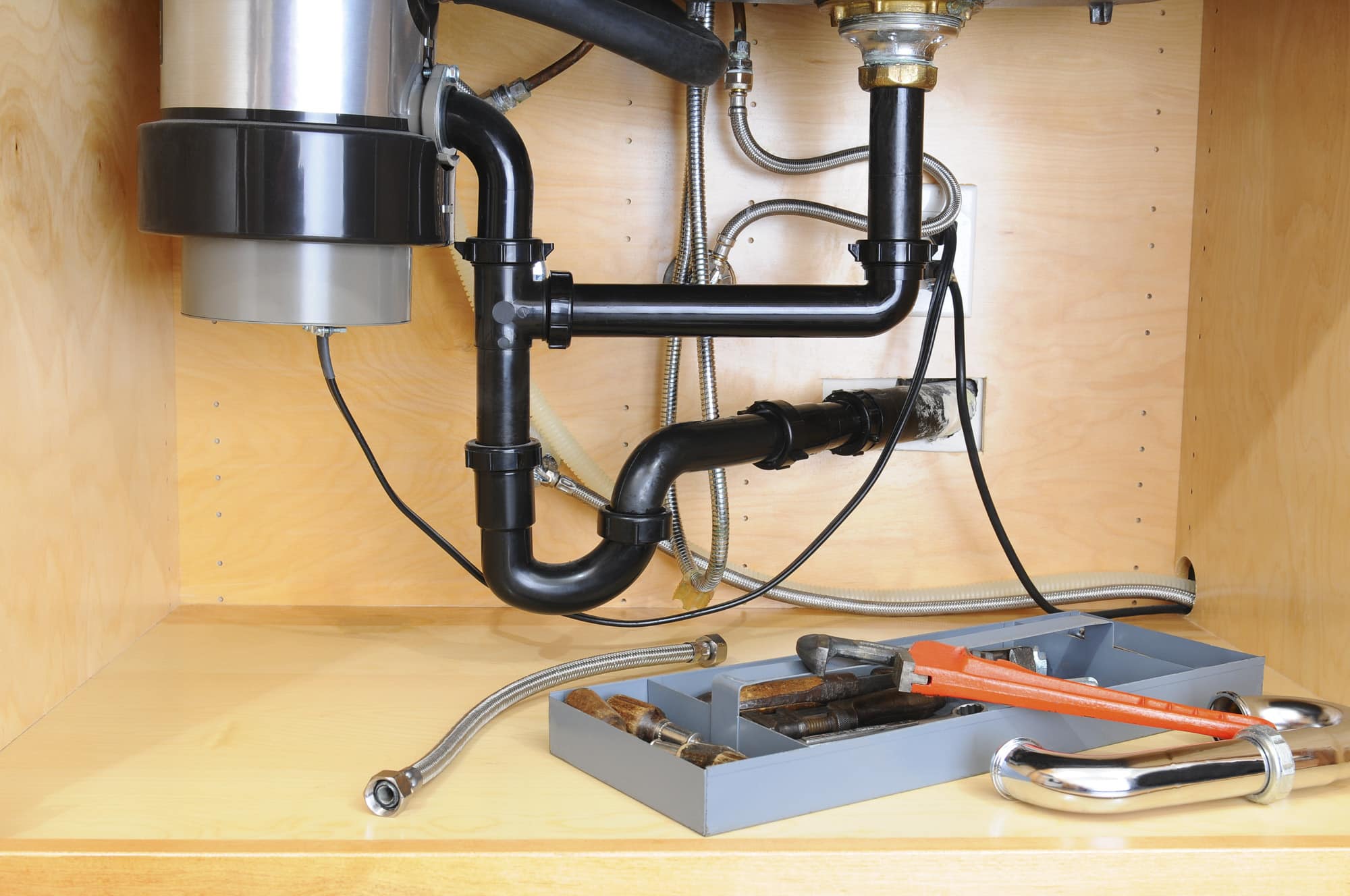 Common Garbage Disposal Problems
When garbage disposals are overworked, an array of issues can arise. To ensure that your garbage disposal doesn't undergo significant damage, it's crucial to give us a call right away if you notice any of the following complications.
Your garbage disposal is making strange sounds.
Your garbage disposal isn't turning on.
Your garbage disposal is leaking.
Your garbage disposal is clogged.
Your garbage disposal is humming but not grinding.
With our keen eye for garbage disposal repair, we'll help you determine whether your appliance needs to be repaired or replaced. To guarantee an accurate diagnosis, we'll perform a thorough inspection that involves pinpointing and tackling the issue.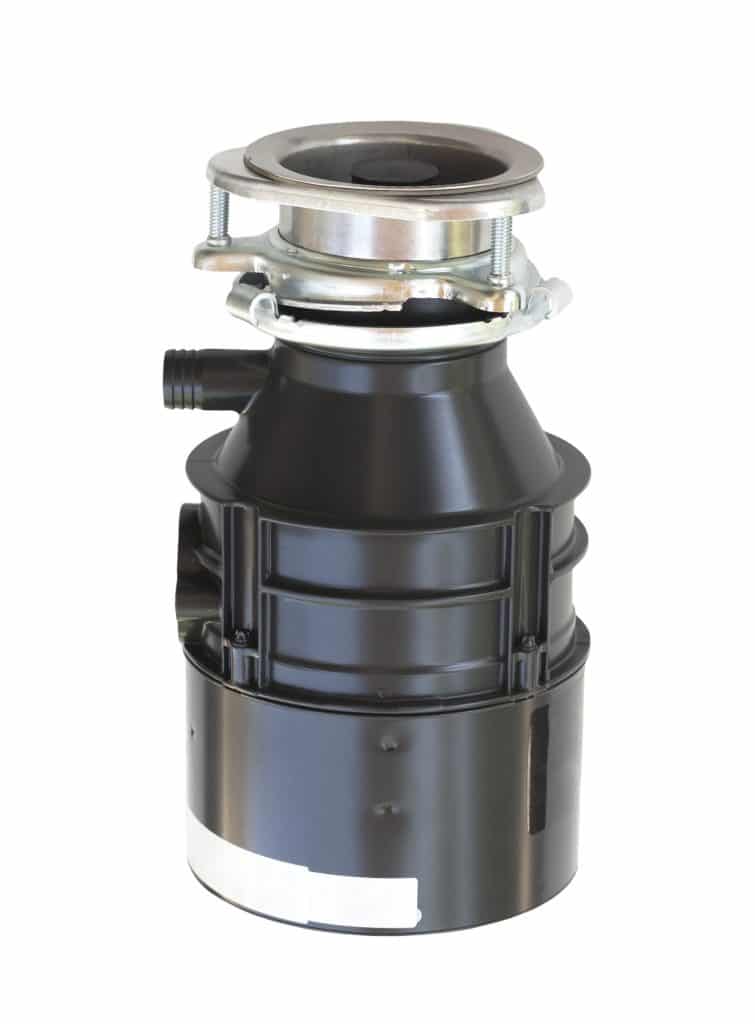 Garbage Disposal Maintenance
As an integral part of your plumbing system, your garbage disposal needs attention. To keep your appliance working smoothly, troubleshoot it when problems occur. More often than not, garbage disposal issues are brought on by excessive amounts of food.
With that said, one critical component of your maintenance plan should be to limit the amount of food you're putting in your garbage disposal. Otherwise, you're liable to clog it. Most importantly, don't attempt to resolve complex issues alone. When you're met with an unknown problem, enlist the help of our certified technicians.
Garbage disposal problems can be stressful, but with our help, they don't have to be. When you allow us to address your garbage disposal needs, you'll discover just how simple fixing the problem can be. As a client-driven plumbing company, we also offer emergency repair services. Give us a call today at (619) 317-0600 to see why we're a sought-after plumber in the San Diego area.
Why Choose Happy Plumbing?
No Overtime or Weekend Charges
Local, Licensed & Uniformed
Family Owned & Operated
Immediate Response
5-Star Google & Yelp Customer Reviews
Upfront Estimates Before Starting Work
A+ BBB Rating
100% Customer Satisfaction Guarantee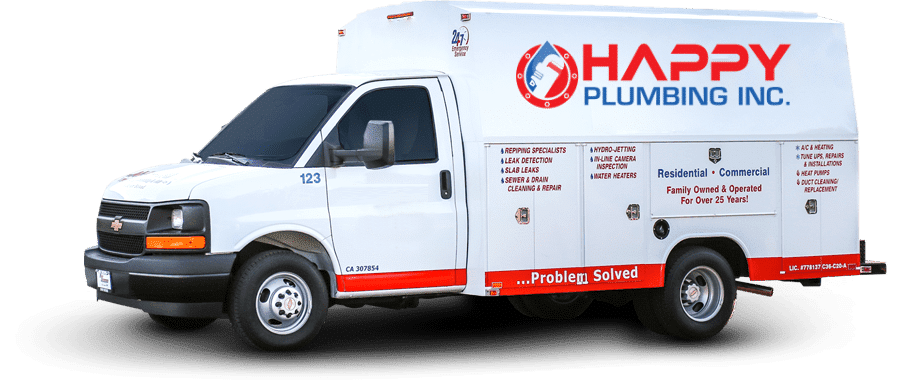 Schedule Our Services Today!
No matter the problem at hand, we're qualified to take care of it. Using our extensive insight and trusted resources, we'll help you get to the bottom of the issue. From there, we'll breathe new life into your garbage disposal. Whether you need garbage disposal replacement or repair services, take advantage of our expertise.