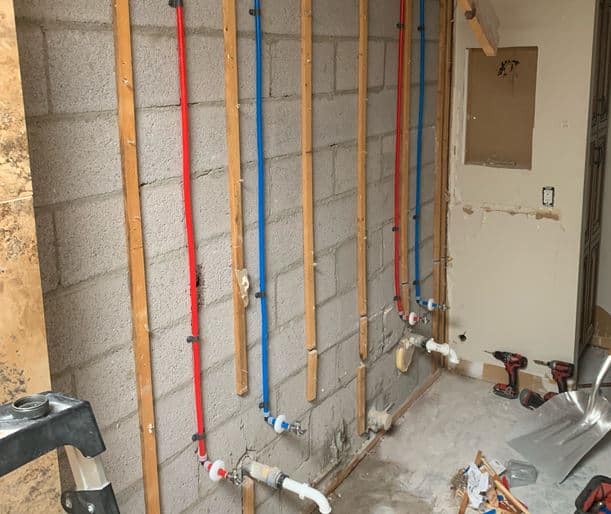 Your Local PEX Repipe Specialists
"*" indicates required fields
San Diego Repiping Services
Persistent plumbing problems can lead to financial worry, unnecessary stress, and daily disruptions. At Happy Plumbing, we provide top-notch repiping solutions that promote durability and peace of mind. Unfortunately, most homeowners rely on temporary fixes to resolve plumbing issues.
With repiping, you receive a more permanent solution to common plumbing complications. In other words, when you take advantage of our repiping services, you can bid farewell to leaky pipes, low water pressure, and clogged drains.
Find A Solution That's Right For You
From copper repiping to PEX repiping, we specialize in several areas. While our customers appreciate our vast solutions, they sometimes have trouble whittling down their options. To streamline this process, we offer our guidance along the way. This makes for a hassle-free experience, and it also arms you with the knowledge you need to make an informed decision. When you place your trust in our skilled technicians, you receive in-depth insight into the world of repiping.
Need A Whole House Repipe?
We Offer Affordable Whole House PEX Re-pipe Solutions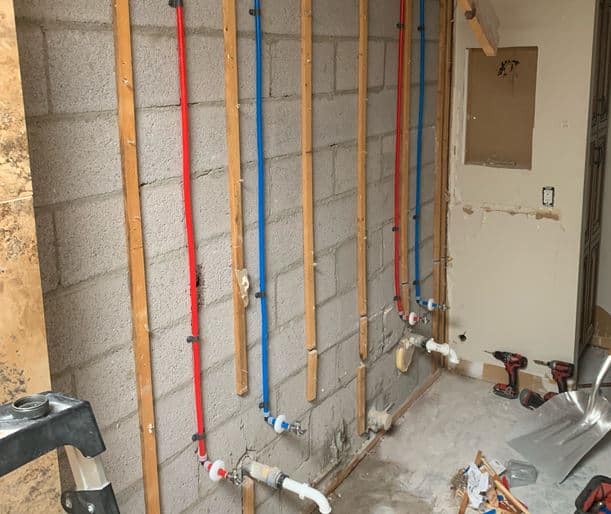 The Benefits Of PEX Repiping
PEX repiping is wildly advantageous to your home's plumbing. In addition to being a durable option, it's also cost-effective. The list below highlights some other benefits you reap when you opt for this alternative.
Flexible
Quick installation
Resists heat gain/loss
Requires fewer fittings
Doesn't have a residual odor
Impervious to aggressive water
We Bring Extensive Experience To The Table
Thanks to our seasoned plumbers, we're exceedingly versed in repiping. Our familiarity with this process allows us to deliver quality, long-lasting solutions. Our customers take great comfort in knowing that we're backed by years of experience. What's more, our proficiency in this field enables us to carry out prompt, reliable procedures. In essence, with our expertise at your disposal, you can rest assured that we'll exceed your expectations.
Plumbing Solutions Made Simple
As a licensed and insured plumbing company, we take our job seriously. Our technicians hold themselves to high standards, making us highly qualified to fulfill your plumbing needs. With our certifications, you don't have to worry about on-the-job mishaps. If something goes wrong, we'll handle everything, ensuring that you don't endure any stress.
It doesn't matter if we've taken on a whole house repipe, pipe replacement, or copper repiping job. No matter the task at hand, we strive to get the job done quickly and efficiently. By upholding our admirable work ethic, we do just that. When you enlist our helping hands, you receive the satisfactory results you deserve.
A Trusted San Diego Plumber
Described as knowledgeable, honest, and reliable, we're a San Diego plumber that people swear by. From our affordable services to our outstanding craftsmanship, we're preferred for many reasons. To get started on your next plumbing project, give us a call today at (619) 317-0600.
No Overtime or Weekend Charges
Local, Licensed & Uniformed
Family Owned & Operated
Immediate Response
5-Star Google & Yelp Customer Reviews
Upfront Estimates Before Starting Work
A+ BBB Rating
100% Customer Satisfaction Guarantee